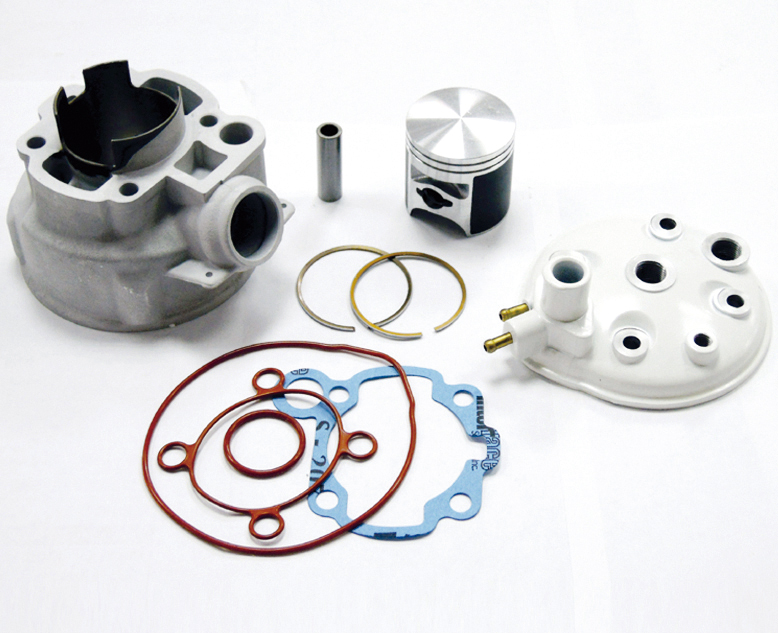 As a pioneer in scooter and motorcycle performance-tuning engine parts, Char Mo Machine Co., Ltd. claims to be the most comprehensive supplier of modified scooter/motorcycle engine cylinders and cylinder heads in Taiwan.

Char Mo exports gloablly, especially Europe (Germany, the U.K., France, Italy, Spain, Russia, Poland, Ukraine, Nordic nations etc.) and Japan. Approximately 30% of its output are sold under its own "CHARMO" brand, with the 70% supplied on an OEM basis and under many international brands.

Wang Ming-chu, the president, points out that his company supplies about 300 modified cylinder and cylinder-head models for sub-300cc engines on nearly all major motorcycle brands, including Yamaha, Suzuki, Piaggio, Peugeot, Honda, SYM, KYMCO, Aprilia, Derbi, Minarelli, and Kawasaki, with an average of more than 10 new products added every year.

In recent years, according to Wang, the rapidly rising powered two-wheeler (PTW) performance-tuning market in the Association of Southeast Asian Nations (ASEAN), especially in Thailand, Indonesia, Malaysia and the Philippines, is generating very strong demand for modified PTW cylinders and cylinder heads.

Wang is very confident of his company's product quality, durability and reliability. Char Mo supplies cast iron, aluminum alloy, and ceramic-plated cylinders and cylinder heads, as well as pistons, piston rods, gaskets etc. to offer total solutions in PTW engine performance upgrading.

Char Mo is a major sponsor of many international PTW race teams, who have won many championships using the maker's parts, including the 50cc-70cc Macao Grand Prix for more than 10 consecutive years. Such sponsorships help Char Mo improve product quality and performance, Wang says, to consolidate the company's lead globally.

Focusing on R&D also helps the maker achieve global popularity. The company says that it consistently studies cylinder mechanisms to improve parts in line with market trends, aiming to help customers achieve sales gains.

To meet strong global demand, Wang says the company is evaluating capacity expansions in the near future.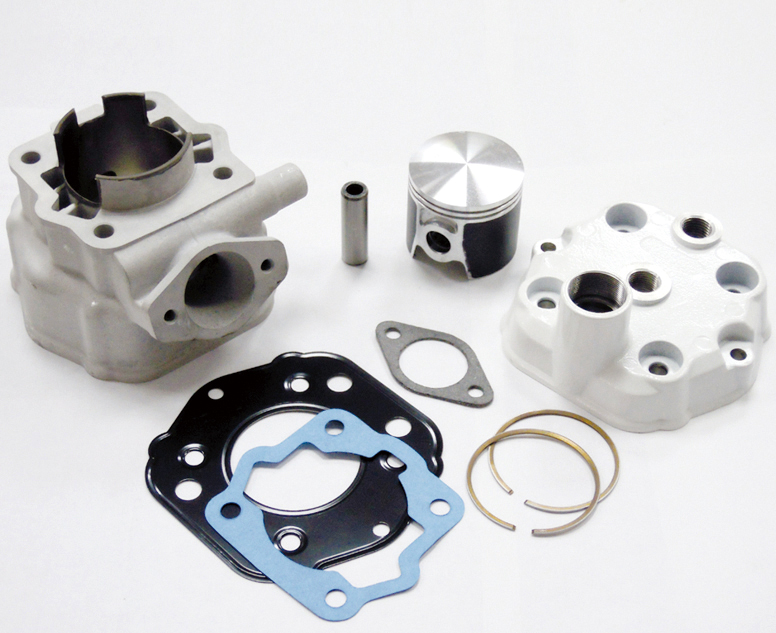 Char Mo Machine Co., Ltd.

No. 115-3, Datung Borough, Anding Dist., Tainan City, Taiwan 745
Tel: 886-6-593-2845
Fax: 886-6-593-7068
E-mail: char.mo@msa.hinet.net
Website: www.charmo.com.tw